3 Common Toothbrushing Mistakes
You would assume that brushing your teeth is a relatively easy and uncomplicated process. For the most part, it is relatively easy. However, there are a few common things that are easy to get wrong. For instance…
1) You Might Be Using the Wrong Toothbrush
What we mean by the wrong toothbrush is simply its size. If you are straining to keep your mouth open to fit an oversized toothbrush in your mouth, then you are probably using the wrong toothbrush.
Just because a toothbrush is bigger than the others doesn't make it better at cleaning your teeth. Actually, if your toothbrush is on the smaller end of the scale, you will find it is easier to maneuver and clean each individual tooth, rather than just broad strokes over all your teeth.
2) Not Brushing Long or Often Enough
You should be brushing two to three times a day, but most people know that. You probably also know that brushing for 2-3 minutes is optimal. However, what most people don't do is actually time themselves.
If you bought a cheap kitchen timer with a buzzer, you could easily time yourself, and make sure you are at least getting a solid 2 minutes and that you are treating your teeth to a solid cleaning.
3) Brushing Too Hard
Remember, you are not getting any more cleaning done if you are pressing hard on your teeth. Ideally, you should be brushing softly on your teeth and where the tooth meets the gum line. If you brush too angrily you can erode the tooth enamel. That's right, you can damage your tooth if you brush too much or too hard.
Some dentists recommend getting a soft bristle toothbrush. This way, you will still get the cleaning done, but you won't ever damage the enamel.
Dr. Jomha recently had the opportunity to travel to Carlsbad, California to train at the ZimVie Institute. As a practitioner who places implants, he was eager to learn advanced techniques in order to provide the best possible care for his patients. During the course, Dr. Jomha and his colleagues learned how to place and restore…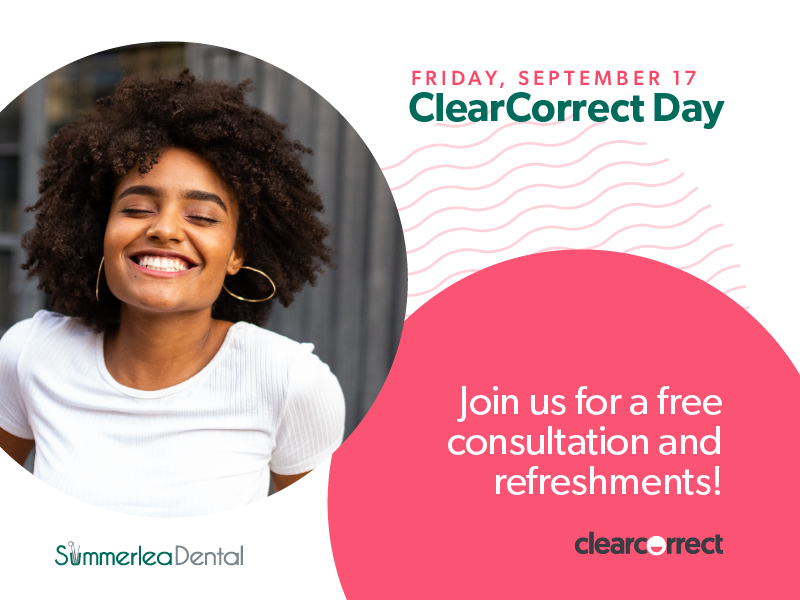 BOOK YOUR SPOT.  LIMITED AVAILABILITY Your journey to a straighter smile starts now. Join us at Summerlea Dental on Friday, September 17, 2021, for ClearCorrect Day. Our team will be offering complimentary ClearCorrect consultations, scans, snacks, and refreshments all day long. Book Your Complimentary Consult – Save your spot: mobilebooking.summerleadental.com Learn More about how ClearCorrect…