Smile in a Day: Dr. Jomha's Advanced Training in Full Arch Dental Implant Placement and Restoration
Dr. Jomha recently had the opportunity to travel to Carlsbad, California to train at the ZimVie Institute. As a practitioner who places implants, he was eager to learn advanced techniques in order to provide the best possible care for his patients. During the course, Dr. Jomha and his colleagues learned how to place and restore implants for full arch, also known as Smile in a Day.
Dental implants have become an increasingly popular option for replacing missing teeth. Unlike dentures or bridges, dental implants are a permanent solution that look and feel like natural teeth. Implants consist of a titanium post that is surgically placed in the jawbone, where it fuses with the bone over time. Once the post is securely in place, a crown or other restoration is attached to the top of the post, creating a fully functional and aesthetically pleasing replacement tooth.
There are many reasons why dental implants are considered the best way to replace missing teeth. For one, they offer superior stability and support compared to other options. This allows patients to eat and speak with confidence, without worrying about their teeth slipping or falling out. Additionally, dental implants help maintain the structure of the jawbone, preventing it from deteriorating over time. This can improve the overall appearance of the face and prevent other dental issues down the road.
Dr. Jomha's training at the ZimVie Institute has elevated his expertise in implant placement and restoration. By using Smile in a Day techniques and advanced methods, he can ensure patients receive the best possible treatment for their missing teeth. If you are interested in learning more about dental implants or have missing teeth that need to be replaced, don't hesitate to book a consultation with Dr. Jomha. Contact his office today to schedule an appointment and discover how dental implants can improve your oral health and quality of life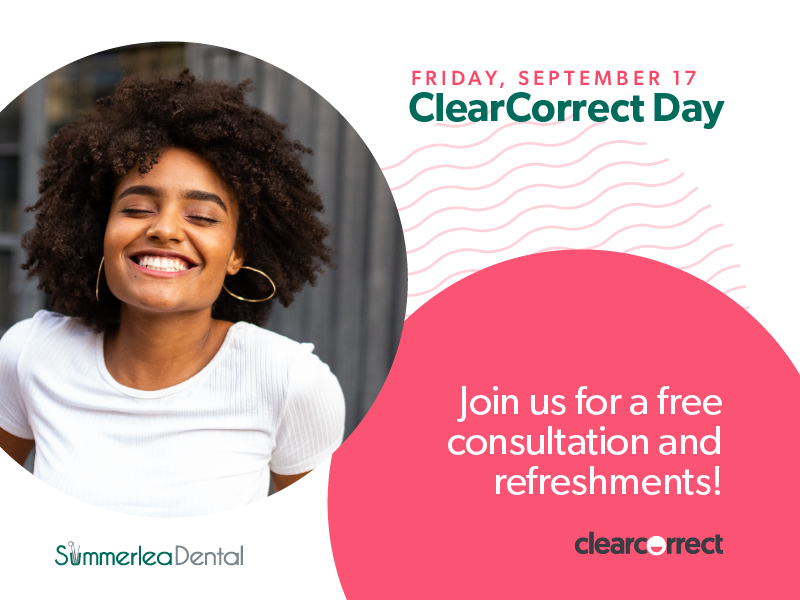 BOOK YOUR SPOT.  LIMITED AVAILABILITY Your journey to a straighter smile starts now. Join us at Summerlea Dental on Friday, September 17, 2021, for ClearCorrect Day. Our team will be offering complimentary ClearCorrect consultations, scans, snacks, and refreshments all day long. Book Your Complimentary Consult – Save your spot: mobilebooking.summerleadental.com Learn More about how ClearCorrect…
So, Your Dentist Says You Need a Crown First off — DON'T PANIC! Your dentist isn't trying to ply more money out of your pocket, he/she is legitimately trying to protect your teeth to ensure you have long lasting, structurally sound chompers. But what ARE crowns, and why do you need one? …