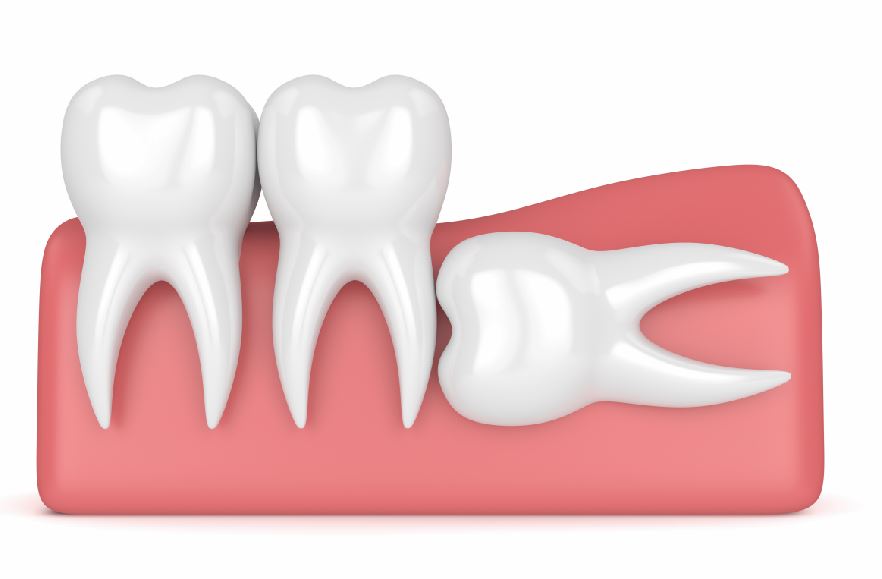 Teeth in Bizarre Places
The human body is a miraculous collection of tissue, molecules and cells – we develop and grow with very little outside influence. Our DNA and tissue seemingly know what do in order to create the human form…BUT what happens when something goes a bit awry? What happens when instead of comparing our bodies to super heros (come on, we can essentially heal ourselves) we realize we are more like the swamp monsters from vintage horror films! Tall tales of the body growing odd things in all the wrong places are not just found in story books and horror films. No. That freaky stuff is sometimes real. So, never underestimate the body's ability to do bizarre things.
Consider something as simple and common as growing teeth – a collection of pulp, dentin, enamel and cementum that grow out of our gums and make our unique collection of uppers and bottoms. But, did you know teeth have been found in some not so common places in the human body!? Weird? Heck yes! The most common place teeth have been found (besides our mouths) are in tumors called TERATOMAS. Sounds more like the name of an extinct dinosaur than a tooth gone rogue which is not coincidental considering the name is derived from the Greek word teras which means 'monster'. Truthfully, the idea of teeth growing in areas outside of our mouth is pretty frightening.
Here are just our top 3 examples of some of the most bizarre places teeth have been uncovered – and none of them are in the mouth:
Brain: Yes, that's correct…the BRAIN! Fully developed teeth were found in the brain tumor of a 4 month old baby in Maryland, USA. The brain tumor was removed and fully developed teeth were found in the tissue of the tumor. This was the first case of teeth found in a craniopharyngioma tumor but the great news is, the baby is recovering and doing great. We are wondering if those teeth can be used to get extra dollars from the tooth fairy though?
Lungs: An 18 year old boy named Miguel Balcon had a cyst removed from his lungs at the age of 18-years- old. Once doctors removed the cyst and inspected it they found not only teeth, but hair and eyes in the basketball size growth. WTF! Sounds like something out of a horror movie than real life!
Eyes: A 23-year-old female in India had a tumor removed from her left eye – it had been a birth abnormality that continued to worsen with age. After the swelling got so severe her vision was declining and the tumor was removed. What did they find in it? Not one, but two fully grown teeth. Amazingly disgusting. But, shockingly that wasn't the first time teeth had been found growing out of an eye…there are over 70 documented cases from around the world! Believe it!
Other bizarre places medical doctors have removed teeth from that aren't the norm include tumors in ovaries, stomach, foot, nose, ears and perhaps the worst of all places, the rectum. We are not kidding! So the next time you see a freaky cartoon character with some misplaced teeth…consider how realistic that might actually be!
Dr. Jomha recently had the opportunity to travel to Carlsbad, California to train at the ZimVie Institute. As a practitioner who places implants, he was eager to learn advanced techniques in order to provide the best possible care for his patients. During the course, Dr. Jomha and his colleagues learned how to place and restore…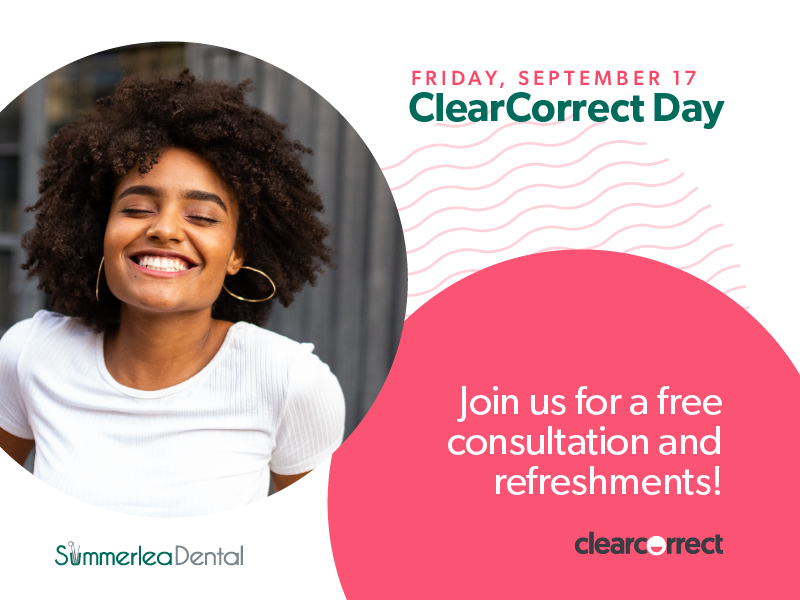 BOOK YOUR SPOT.  LIMITED AVAILABILITY Your journey to a straighter smile starts now. Join us at Summerlea Dental on Friday, September 17, 2021, for ClearCorrect Day. Our team will be offering complimentary ClearCorrect consultations, scans, snacks, and refreshments all day long. Book Your Complimentary Consult – Save your spot: mobilebooking.summerleadental.com Learn More about how ClearCorrect…