Ancient Dentistry – Thousand Year Old Root Canal Discovered
Today, dentistry is an incredibly advanced profession, equipped with the most recent biological understanding of the entire mouth and body, and the most advanced technology. There are records of professional dentistry that date back to the 1600's. However, what you might not know is that a skull that was discovered in Israel`s Negev Desert apparently had a root canal done to it. X-rays of the jaw revealed a fine bronze wire inside of the tooth's nerve cavity. There is no other good explanation for the wire being there other than a primitive root canal.
Or maybe he was just chewing on bronze wire, which then acci-dentally (See what we did there?) became the first root canal.
What is really interesting to archeologists and dentists is that the skull is about 2,000 years old. Which is long before archeologists thought advanced dentistry like this existed. We are also pretty sure that back then, they did not have much for anesthetic. So this operation probably caused this man some discomfort, and when we say discomfort, we mean it probably felt like he had a mouthful of scorpions that were on fire.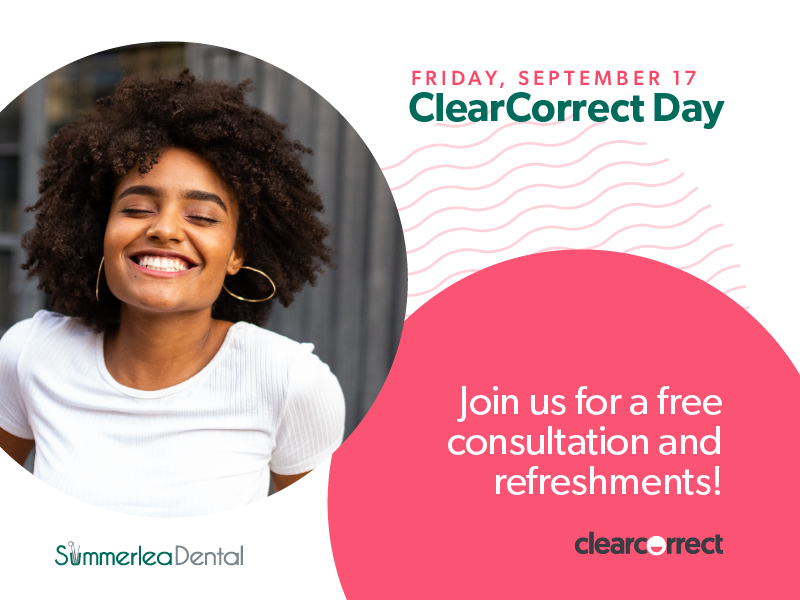 BOOK YOUR SPOT.  LIMITED AVAILABILITY Your journey to a straighter smile starts now. Join us at Summerlea Dental on Friday, September 17, 2021, for ClearCorrect Day. Our team will be offering complimentary ClearCorrect consultations, scans, snacks, and refreshments all day long. Book Your Complimentary Consult – Save your spot: mobilebooking.summerleadental.com Learn More about how ClearCorrect…
So, Your Dentist Says You Need a Crown First off — DON'T PANIC! Your dentist isn't trying to ply more money out of your pocket, he/she is legitimately trying to protect your teeth to ensure you have long lasting, structurally sound chompers. But what ARE crowns, and why do you need one? …