Caring For Your Senior Smile (How to care for elderly teeth).
When you've lived your life to the fullest and are finally able to enjoy retirement, your teeth have seen you through it all. From developing your adult teeth, to cavities, chips, root canals and wisdom teeth, your chompers have worked hard for you throughout your life. Whatever work you may, or may not, have had to endure, there's simply no denying that by the time you reach 60 years plus you'll need to give your teeth a little more attention than you have in the past.
Keeping your teeth healthy should be a priority as we get older. They've always been there for you, now, more than ever, you need to be there for them! In fact, the older we get, the more likely we are to suffer from oral health challenges such as increased levels of plaque and the ever dreaded cavities. A major reason for these increased risks is side effects from regular use medications. As our bodies age we begin to feel the toll of maturity and often times become reliant on medications. And although there are benefits that come with those medications, they also can have some pretty nasty side effects which can affect your dental health negatively.
In order to maintain your natural teeth and manage your dental health for the future, below are some ways to properly care for them as a senior.
Electricity Saves!
As we age our ability to properly brush our teeth decreases, especially if we begin to suffer the adverse effects of arthritis. However, an electric toothbrush takes care of all of the up and down and circular motions needed to clean your teeth properly, making the process much easier. You can even buy electric toothbrushes that have built-in timers, ensuring that you still brush for the recommended two minutes every time.
Gargle Daily
Mouthwash is an additional line of defense against dental decay and disease. Dentists recommend that you choose one that is alcohol-free, to avoid potential dry mouth. One rinse with mouthwash just before you go to bed is optimal.
Water, Water Everywhere
Dentists simply cannot overstate the benefits of drinking plenty of water. Not only will it help keep your body well hydrated, but water that contains fluoride will strengthen your teeth and help protect them from cavities. Drinking water also helps counter the effects of dry mouth, and rinses bacteria from your mouth every time you have some.
No Smoking, Please
If you've reached your senior years and are still smoking, it's really about time that you stopped! We all know that smoking is serious bad news for your general health, but it is also a factor in the development of many dental issues such as periodontal disease, receding gums and even oral cancer.
Care for Your Dentures
Dentures are the premier solution for replacing multiple missing teeth. Although your dentures cannot decay, it is still very important to take good care of them. Dentures must be cleaned daily using special denture cleaning pastes and solutions. This will help ensure that all bacteria are removed and will help prevent them from staining, ensuring that they look as attractive as possible. Don't forget to soak them in denture solution overnight to prevent them from drying out.
The Dentist is Your Friend
Our dentists may ask you to visit a little more regularly as you mature, as this will help him or her monitor your dental health a little more closely. Doing so could enable early identification and treatment of developing dental problems, before they become painful and expensive. Our dentists have the training and experience necessary to keep you in good dental health for as long as possible, so don't be afraid to put your teeth in their hands!
Dr. Jomha recently had the opportunity to travel to Carlsbad, California to train at the ZimVie Institute. As a practitioner who places implants, he was eager to learn advanced techniques in order to provide the best possible care for his patients. During the course, Dr. Jomha and his colleagues learned how to place and restore…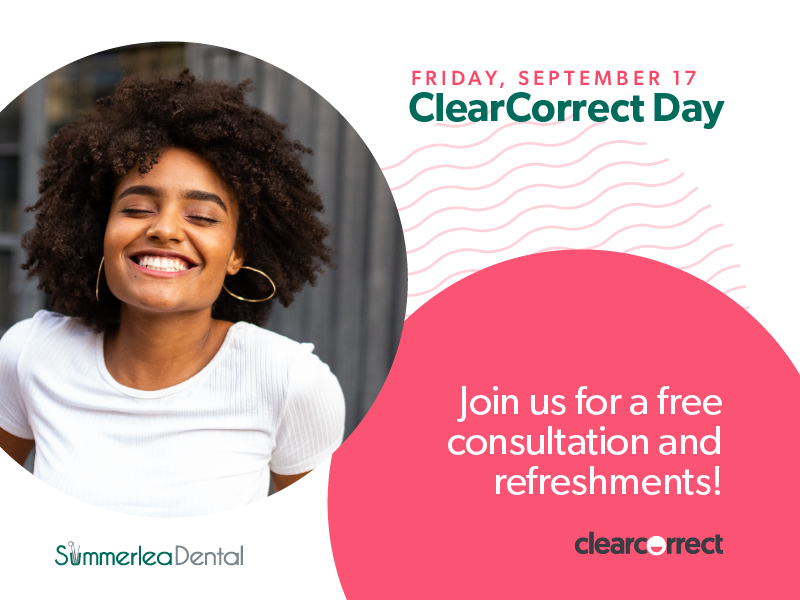 BOOK YOUR SPOT.  LIMITED AVAILABILITY Your journey to a straighter smile starts now. Join us at Summerlea Dental on Friday, September 17, 2021, for ClearCorrect Day. Our team will be offering complimentary ClearCorrect consultations, scans, snacks, and refreshments all day long. Book Your Complimentary Consult – Save your spot: mobilebooking.summerleadental.com Learn More about how ClearCorrect…