Crowning Dark Teeth After Trauma and Root Canal
I present you with a dental case dealing with traumatic injury causing discoloration of the teeth and how the issue was resolved. The patient has a history of trauma to her two teeth in the front.  As a result the teeth have died off and become darkly stained.  They had a root canal to prevent teeth from getting darker or infected.
The first step is to choose a shade or "colour" to match the crowns to.  Once we agree on a suitable colour the teeth are "prepped".  Basically the teeth are prepped to allow an adequate amount of material for the crown.  I crown acts like a hat or jacket for the tooth.  As you can see in the photo below the teeth look like stumps when they are prepared.  I also take a shade of the prepped tooth or "stump shade".  This is important because the porcelain is glasslike and lets light through, the final crown shade is a combination of the white crown and the yellow tooth.
Dr. Jomha recently had the opportunity to travel to Carlsbad, California to train at the ZimVie Institute. As a practitioner who places implants, he was eager to learn advanced techniques in order to provide the best possible care for his patients. During the course, Dr. Jomha and his colleagues learned how to place and restore…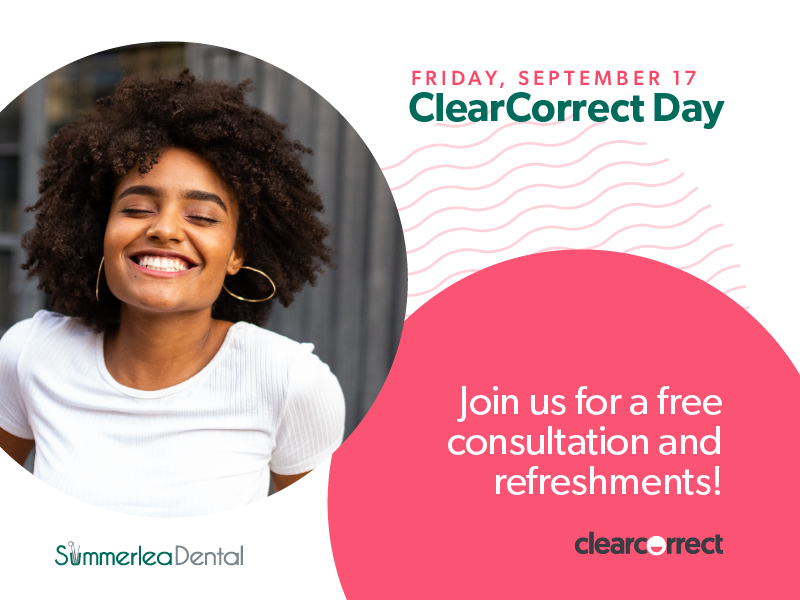 BOOK YOUR SPOT.  LIMITED AVAILABILITY Your journey to a straighter smile starts now. Join us at Summerlea Dental on Friday, September 17, 2021, for ClearCorrect Day. Our team will be offering complimentary ClearCorrect consultations, scans, snacks, and refreshments all day long. Book Your Complimentary Consult – Save your spot: mobilebooking.summerleadental.com Learn More about how ClearCorrect…