The kids from a local daycare came into the Summerlea Dental Office one morning to experience the dental office and some of the important factors that contribute to good oral hygiene. We began by putting them in groups with leaders and travel around the office to the five different stations.
The stations we had set up were Oral Hygiene, Nutrition, Pit and Fissure, First Dental Visit, and check-up..
At the oral hygiene station we taught the kids the various brushing and flossing techniques for each age group present and the importance of making this a daily habit.
The nutrition station we discussed with the kids the difference between healthy and unhealthy snacking foods and ended of the station with a interactive game that involved each student to use their new knowledge in identifying the different snacks.
Dr. Jomha recently had the opportunity to travel to Carlsbad, California to train at the ZimVie Institute. As a practitioner who places implants, he was eager to learn advanced techniques in order to provide the best possible care for his patients. During the course, Dr. Jomha and his colleagues learned how to place and restore…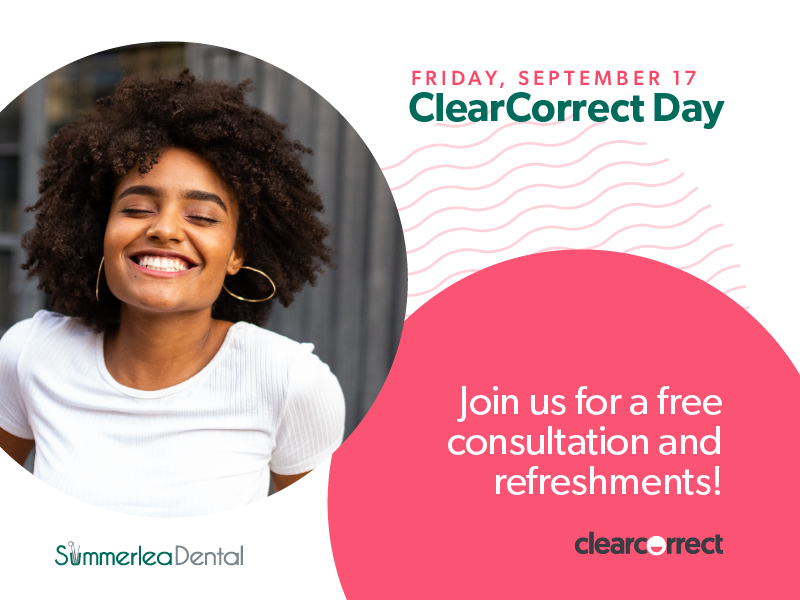 BOOK YOUR SPOT.  LIMITED AVAILABILITY Your journey to a straighter smile starts now. Join us at Summerlea Dental on Friday, September 17, 2021, for ClearCorrect Day. Our team will be offering complimentary ClearCorrect consultations, scans, snacks, and refreshments all day long. Book Your Complimentary Consult – Save your spot: mobilebooking.summerleadental.com Learn More about how ClearCorrect…