Just like any other body part, your teeth may need to have surgery to repair, remove or replace something in your mouth. Dental surgery may feel more traumatic because your teeth are inside your mouth, your mouth is a part of your face and your face makes up a pretty big part of who you are. In the presence of severe decay, catastrophic fracture or extreme mobility, your dentist may suggest dental surgery when it becomes necessary to remove the tooth in order to re-establish optimal oral health and help keep you who you are.
Wisdom tooth extraction. It's recommended to extract the wisdom teeth at a younger age, when general health is optimal rather than wait for a problem to occur at a time when the medical status may be compromised. This routine extraction is performed when it becomes clear that the teeth will not erupt into the mouth in a favourable position and with the removal of the wisdom teeth will allow your mouth to have normal alignment.
Bone grafting. When a tooth is removed from the jaw, the healing process that occurs results in the loss of both bone height and width. When considering implant placement to replace the extracted tooth, it's imperative that the bone volume be maintained in order to achieve a predictable outcome. Bone grafting at the time of extraction is an effective and safe method of preserving the bony tissue that would otherwise be lost following extraction. Bone grafting oral surgery is also recommended even when implant placement is not the treatment of choice — this is especially true when the height and contour of the gums is important for patient aesthetics.
Soft tissue or gum grafting. A gum graft is a dental surgery procedure that has the desired outcome of augmenting the thickness of the gingiva and in certain cases, repairing areas of recession. A gum graft may be the appropriate solution if you have significant recession defects, have a thin and fragile gingival type, or demonstrate areas of inflammation that are poorly controlled with normal oral hygiene procedures.
Periodontal or gum disease is an infection that affects the gums and jaw bone, which can lead to a loss of gum and teeth. There are two major stages — gingivitis and periodontitis. Gingivitis is the milder and reversible form; where as periodontal disease is often more severe. In some cases, gum surgery will be required to reverse the effect of the disease.
Dr. Jomha recently had the opportunity to travel to Carlsbad, California to train at the ZimVie Institute. As a practitioner who places implants, he was eager to learn advanced techniques in order to provide the best possible care for his patients. During the course, Dr. Jomha and his colleagues learned how to place and restore…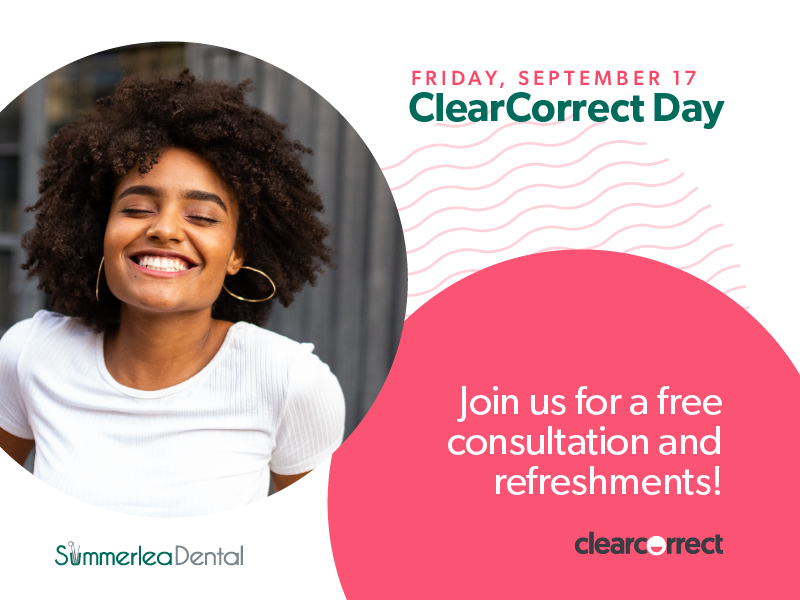 BOOK YOUR SPOT.  LIMITED AVAILABILITY Your journey to a straighter smile starts now. Join us at Summerlea Dental on Friday, September 17, 2021, for ClearCorrect Day. Our team will be offering complimentary ClearCorrect consultations, scans, snacks, and refreshments all day long. Book Your Complimentary Consult – Save your spot: mobilebooking.summerleadental.com Learn More about how ClearCorrect…