Diamond Tooth Implants – The Celebs That Have Them
In the lifestyle of the rich and famous having a diamond studded grills is nothing new. It has
been a way for celebrities to show off their wealth and lavish life. Rapper Nelly has been
rapping about grills since his "rob the jewelry store and tell 'em make me a grill" days.
However, some celebrities have chosen to not flaunt their money by wearing decked out grills,
instead they have chosen to be a little less in your face by rocking single diamonds on their
teeth. Less is more I guess?
Forget about pearly whites, these celebrities are taking their smiles to a whole other level. We
all want to shine bright like a diamond, but for these celebrities all they have to do is smile and
they shine, literally.
American singer-songwriter Pink has been known for her unique music, therefore it is no
surprise that she wanted a smile to match. Pink has two diamonds implanted on her teeth. One
diamond is implanted on her front tooth and the other diamond is on the one beside it. We all
know Pink knows how to get the party started.
You may know her as Justin Bieber's soon-to-be wife, but Hailey Baldwin can shine on her
own. All she has to do is smile. Hailey has never been afraid to try something new and that's
why we love her, right? To go above and beyond, Hailey has not one, but two diamonds on two
of her side teeth. For her it is either go big or go home.
Canadian icon, Drake is also a part of the diamond studded teeth club. A comment posted on
one of his Instagram pictures stated that Drake's teeth didn't look clean. The rapper stated that
he actually had a pink diamond on his tooth. That person should've known Drake has
money, he doesn't have time for nasty teeth.
If you want to join the celebrity diamond teeth gang, just know it can cost up to $2,000 and it is
permanent. If I were you I'd stick to brushing your teeth and stay on the pearly whites team.
Dr. Jomha recently had the opportunity to travel to Carlsbad, California to train at the ZimVie Institute. As a practitioner who places implants, he was eager to learn advanced techniques in order to provide the best possible care for his patients. During the course, Dr. Jomha and his colleagues learned how to place and restore…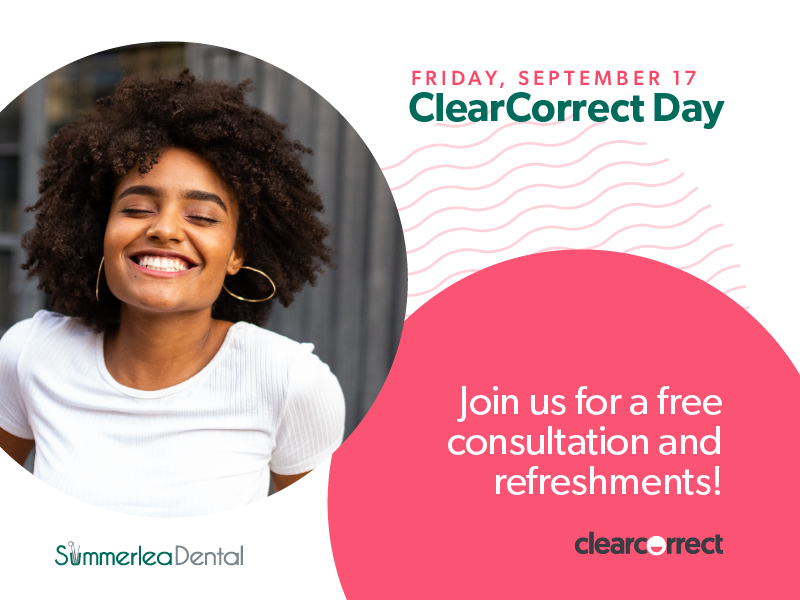 BOOK YOUR SPOT.  LIMITED AVAILABILITY Your journey to a straighter smile starts now. Join us at Summerlea Dental on Friday, September 17, 2021, for ClearCorrect Day. Our team will be offering complimentary ClearCorrect consultations, scans, snacks, and refreshments all day long. Book Your Complimentary Consult – Save your spot: mobilebooking.summerleadental.com Learn More about how ClearCorrect…