Direct Billing Insurance Companies
Our office will direct bill to your insurance company and you will only pay what is not covered by the insurance at each appointment. We assist our patients with understanding and utilizing their insurance company.  Dental insurance is a very complex subject; It is not possible for us to know every dental limit, or exclusion for each plan that we deal with.  Insurance companies each have their own fee guide, such that there is no standard or universal fee schedule. Our office prides itself on providing very high standard of dentistry at a fair price.  Our office could submit a preauthorization to your insurance company to see coverage available.
Common Insurance Terms:
Maximum: Most insurance companies have a dollar limit.  It is either on a calendar year or a benefit year. You could have a separate limit for basic treatment and one for major treatment (crown, bridges, dentures). Some plans may combine both basic and major treatment together.
Deductible: Often insurance companies have a dollar amount which the insured must pay before the insurance company will pay the claim.  It is often a single deductible or a family deductible per calendar year or benefit year.
Fee Guide: Most insurance companies have their own fee guide and some have many different fee guides.  Even though you may have 100% coverage, it is based on your insurance companies fees and not that of the dental office.
Frequency Limitations: Your plan has limitations on how often you can have exams, polishing, flouride and xrays.
Dental Cleaning Limitations: If you are advised to have dental cleanings more than exams and polishing. It would be for scaling or root planning ( the removal of subgingival plaque). Most plans cover this in units per benefit year.  You would not have an exam or polish at this appointment.
Dr. Jomha recently had the opportunity to travel to Carlsbad, California to train at the ZimVie Institute. As a practitioner who places implants, he was eager to learn advanced techniques in order to provide the best possible care for his patients. During the course, Dr. Jomha and his colleagues learned how to place and restore…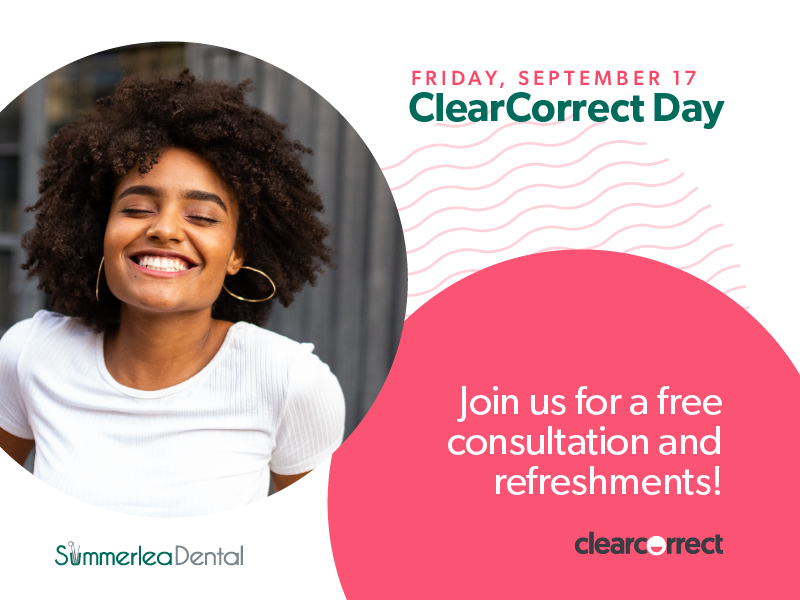 BOOK YOUR SPOT.  LIMITED AVAILABILITY Your journey to a straighter smile starts now. Join us at Summerlea Dental on Friday, September 17, 2021, for ClearCorrect Day. Our team will be offering complimentary ClearCorrect consultations, scans, snacks, and refreshments all day long. Book Your Complimentary Consult – Save your spot: mobilebooking.summerleadental.com Learn More about how ClearCorrect…