Do I Need to See the Dentist for My Tooth Pain?
Typically, if you are experiencing pain, that is an indication that your body is attempting to protect itself, and you, because something is wrong.
As much as we want to make sure that you are treating pain seriously, and working with your dentist to prevent and treat any pain that  you might experience, we realize that not everyone wants to call the dentist every time their mouth hurts.
So how do you know if your pain requires a trip to the dentist?
Generally, any pain that lasts longer than 2 days, is severe, or presents with fever, earache or pain when opening your mouth wide requires a dental visit. Temporary pain is definitely something to talk to your dentist about, but it typically not severe enough to require an immediate visit.
One of the most common types of tooth pain is sensitivity to hot or cold. This can occur even in an otherwise healthy mouth, so it is probably not be reason to seek emergency dental care. If the pain or discomfort is short-lived, it most likely is not a major issue, but you will want to bring it up with your dentist the next time you see them for regular care. And you need to be seeking that regular care. Sensitivity can indicate decay or exposed roots due to gum recession, or a number of other things you will want to keep an eye on if healthy teeth are important to you (which we sure hope they are!) If the sensitivity happens after dental treatment, it might be due to temporary inflammation. If it persists, then you will want to see your dentist.
What if you have a sharp pain after biting down into something? This one is not a "wait and see" kind of pain. It usually indicates something more serious, like a cracked tooth or loose filling, and it will require a dentist to diagnose and treat the cause. The pain will most likely just get worse if you leave it, and you can cause more damage if you don't seek treatment, so with this kind of sharp pain, you should seek relatively immediate care.
If the pain you are experiencing is more constant and acute, whether or not you can tell which tooth the pain is coming from, you need to see your dentist immediately. The tooth is most likely inflamed, due to it being infected, or even dying. The pain will most likely worsen without intervention. If you also have swelling, severe pain, sensitivity to touch or pressure, then you definitely want to seek immediate care, as the infection or abscess has likely spread.
If you are ever in doubt whether your tooth pain is severe enough to warrant intervention, it is best to call your dentist, or an emergency dentist, or talk to your doctor. And regardless of how you decide to treat your tooth pain, or ignore your tooth pain, make sure that regular checkups are part of your healthy lifestyle, so any problems can be caught at that time.
Dr. Jomha recently had the opportunity to travel to Carlsbad, California to train at the ZimVie Institute. As a practitioner who places implants, he was eager to learn advanced techniques in order to provide the best possible care for his patients. During the course, Dr. Jomha and his colleagues learned how to place and restore…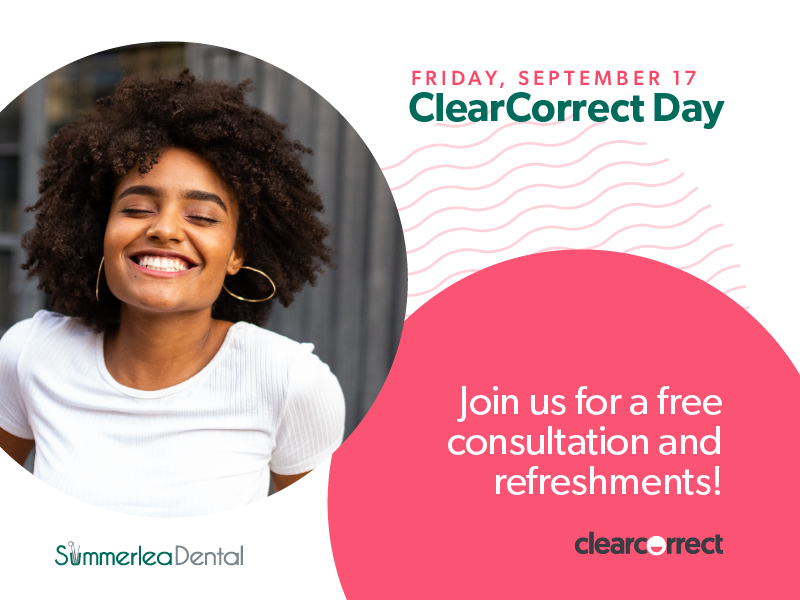 BOOK YOUR SPOT.  LIMITED AVAILABILITY Your journey to a straighter smile starts now. Join us at Summerlea Dental on Friday, September 17, 2021, for ClearCorrect Day. Our team will be offering complimentary ClearCorrect consultations, scans, snacks, and refreshments all day long. Book Your Complimentary Consult – Save your spot: mobilebooking.summerleadental.com Learn More about how ClearCorrect…