Actions to Take When Teeth are Knocked Out
You hear about people getting their teeth knocked-out, but have you ever wondered what you would do if you fell down and woke up with your two front teeth on the floor? If you get to a dentist IMMEDIATELY after smashing your teeth out, the chances are good that we can reconnect the tooth.
"We can rebuild him. We have the technology."
Dental emergencies are real, and we set aside extra time during the day to take care of emergencies if any should occur. Keep our phone number with you at all times, and if you should require attention immediately, we can take care of you.
Steps to Take After Knocking a Tooth Out
1) Grab the tooth by the white food-squishing side. DO NOT touch the root of the tooth,
2) Rinse the tooth off gently. Do not remove any tissue.
3) If you can bear it, jam that food-muncher right back in its socket and bite down gently. If you can't, make a tooth cereal with some milk and teeth, preferably in a sealed container. Remember to not drink the milk later.
4) Call us and get your face in here so we can put it back together, and do it quickly. Very quickly.
Dr. Jomha recently had the opportunity to travel to Carlsbad, California to train at the ZimVie Institute. As a practitioner who places implants, he was eager to learn advanced techniques in order to provide the best possible care for his patients. During the course, Dr. Jomha and his colleagues learned how to place and restore…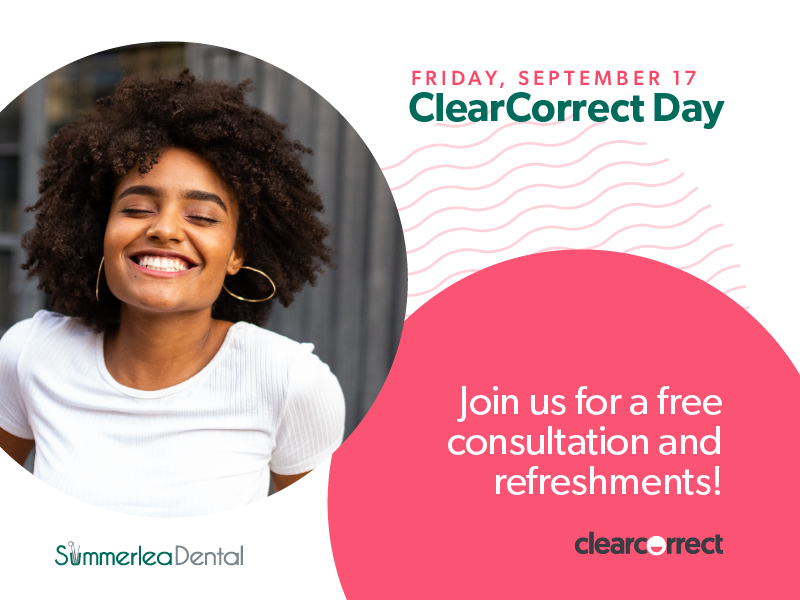 BOOK YOUR SPOT.  LIMITED AVAILABILITY Your journey to a straighter smile starts now. Join us at Summerlea Dental on Friday, September 17, 2021, for ClearCorrect Day. Our team will be offering complimentary ClearCorrect consultations, scans, snacks, and refreshments all day long. Book Your Complimentary Consult – Save your spot: mobilebooking.summerleadental.com Learn More about how ClearCorrect…