Front Tooth Broken To Gum Line; Restore With Crown
The front left central incisor is broken to the gum line.  The previous crown was in for over 20 years and has not been root canaled.  The patient presented with pain, a root canal was performed and a few days later his crown came off.
The image below-left shows the tooth after a cord is packed.  A cord is like a small rope that is wedged in between the tooth and gum to push the gum tissue away from the tooth.  After this step the cast post/core is cemented on (below-right).
The image below is the final crown after cementation. The cord is still in place.  Once it is removed the gums will return to their original position and colour.
Dr. Jomha recently had the opportunity to travel to Carlsbad, California to train at the ZimVie Institute. As a practitioner who places implants, he was eager to learn advanced techniques in order to provide the best possible care for his patients. During the course, Dr. Jomha and his colleagues learned how to place and restore…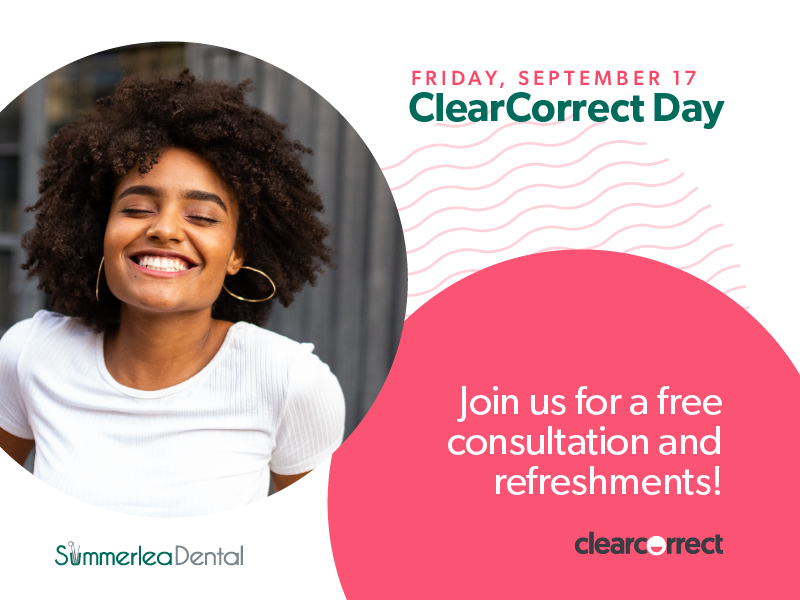 BOOK YOUR SPOT.  LIMITED AVAILABILITY Your journey to a straighter smile starts now. Join us at Summerlea Dental on Friday, September 17, 2021, for ClearCorrect Day. Our team will be offering complimentary ClearCorrect consultations, scans, snacks, and refreshments all day long. Book Your Complimentary Consult – Save your spot: mobilebooking.summerleadental.com Learn More about how ClearCorrect…