Selecting The Correct Toothpaste
Dentistry is overwhelmingly commercialized in the present times. Whenever you visit a grocery or a general store in need of toothpaste for cleaning your teeth, choice seems to be very difficult due to the variety of brands and products available there. The best toothpaste for you is the one which can fulfill the requirement of daily cleaning of your teeth in a proper manner. There is no restriction for you to have only single toothpaste for your use. You can keep multiple toothpastes having different ingredients and functions according to your needs.
The basic function of toothpaste is meticulous cleaning of your teeth, removal of dental plaque and prevention of dental caries occurrence. Almost all toothpastes are formulated to carry out these functions with only a small difference in the ratios of their ingredients. Yet, some toothpaste does offer additional benefits for specific problems in the oral cavity. You should consider all the following conditions in mind while choosing specific toothpaste for you and your family.
Choose your toothpaste according to your personal preference like flavor, color, cost and taste,

Use a fluoride containing dentifrice for your teeth during everyday life.

If you feel sensitivity to hot and cold in your teeth, do not use toothpaste with heavy abrasives incorporated in it. Use any desensitizing toothpaste available in the market. Such toothpaste contains potassium nitrate.
One of the popular requirements today is removal of stains and whitening of your teeth. If you wish to benefit your teeth with such effect, choose toothpaste having carbamide peroxide or hydrogen peroxide ingredients.
Tartar control is a difficult task to accomplish in daily life these days. Toothpastes containing pyro-phosphate (Pro-Enamel) are available for this purpose. These toothpastes are believed to control tartar formation for a day or two.
Some users complain about the abrasiveness of toothpastes damaging tooth enamel. Toothpastes containing baking soda are available now. These are less abrasive and more enamel friendly.
If you are a regular denture wearer, cleaning your denture like your teeth is necessary. Use a denture cleaning paste for the long life of your artificial teeth.
What toothpaste do I use?
I use Colgate before bed.  I like it because it has Triclosan and helps fight cavity causing bacteria.  I use Colgate Sensitive or Sensodyne in the morning to help with my root sensitivity.  I change up the flavour from time to time.  Ideally sensitivity toothpaste should be used twice a day but my sensitivity is not too bad.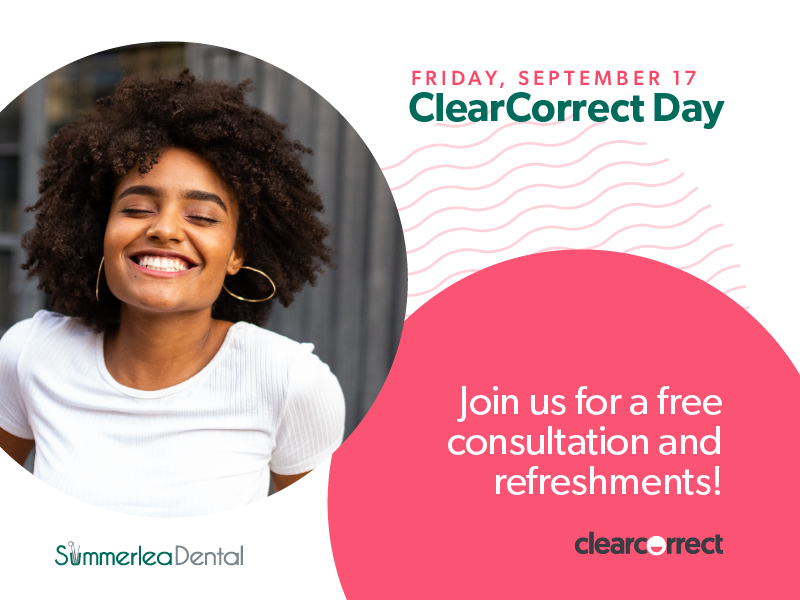 BOOK YOUR SPOT.  LIMITED AVAILABILITY Your journey to a straighter smile starts now. Join us at Summerlea Dental on Friday, September 17, 2021, for ClearCorrect Day. Our team will be offering complimentary ClearCorrect consultations, scans, snacks, and refreshments all day long. Book Your Complimentary Consult – Save your spot: mobilebooking.summerleadental.com Learn More about how ClearCorrect…
So, Your Dentist Says You Need a Crown First off — DON'T PANIC! Your dentist isn't trying to ply more money out of your pocket, he/she is legitimately trying to protect your teeth to ensure you have long lasting, structurally sound chompers. But what ARE crowns, and why do you need one? …