Immediate Implant (35-bicuspid) at 3 Months
Implant site after 3 months
An un-restorable tooth was extracted and an implant was placed at the time of removal.  The implant and area was then covered with bone grafting material and a membrane.  Things were left to heal for 3 months.  Below are the pictures of the site after 3 months.  If you would like to review the case please click here.

X-Ray evaluation
An x-ray was taken to evaluated the healing of the implant.  Bone=implant integration is critical for success.  I chose to have the implant completely covered during the healing.  This insured that no bacteria would be present in the area and insured a more predictable result.  The implant was placed 1-1.5mm under the level of the bone.  I used an Ankylos brand implant.  The abutment connects to the implant with a Morse taper and is proven to have minimal or no micro-leakage.  This ensures a more sterile area and helps maintain he bone level and enhances aesthetics.
Healing Cap
Since the healing looks good it is time to start working on the crown (tooth part of the implant).  Before an impression of the implant can be taken, I must uncover it and start contouring the gums to their final location.  I make a small incision in the gingiva (gums) and locate the implant.  I simply remove the cover screw and then screw on the healing cap.  The healing cap allows the gingiva to heal and grow around it.  Once this is done an impression can be taken and the lab can make a tooth to fit on the implant.
Now we wait two weeks.  At the next appointment I will either take an impression or swap the healing cap for a different shape/size depending on how the gum heals.  Ideally this is the last appointment where the patient needs to be frozen.  Unscrewing the healing cap and placing the crown can be fone without local anaesthetic.
Dr. Jomha recently had the opportunity to travel to Carlsbad, California to train at the ZimVie Institute. As a practitioner who places implants, he was eager to learn advanced techniques in order to provide the best possible care for his patients. During the course, Dr. Jomha and his colleagues learned how to place and restore…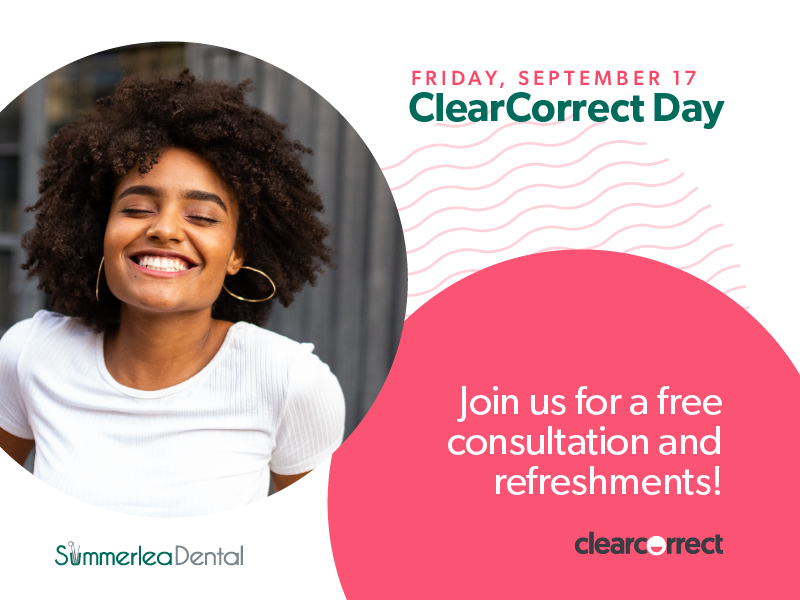 BOOK YOUR SPOT.  LIMITED AVAILABILITY Your journey to a straighter smile starts now. Join us at Summerlea Dental on Friday, September 17, 2021, for ClearCorrect Day. Our team will be offering complimentary ClearCorrect consultations, scans, snacks, and refreshments all day long. Book Your Complimentary Consult – Save your spot: mobilebooking.summerleadental.com Learn More about how ClearCorrect…