Implant Crown Placed On 35 Site
Patient presents for cementation of final crown on her implant.  The healing cap is removed and abutement screwed into place.  The crown is then cemented over top the abutment.  Refering to the picture on the left, the implanted tooth is the middle tooth directly in front of the molar tooth.
I will bring the patient back in 2-3 weeks to check the health of the gums and make sure everything looks and feels okay.
To see this case from the beginning, click here.
Dr. Jomha recently had the opportunity to travel to Carlsbad, California to train at the ZimVie Institute. As a practitioner who places implants, he was eager to learn advanced techniques in order to provide the best possible care for his patients. During the course, Dr. Jomha and his colleagues learned how to place and restore…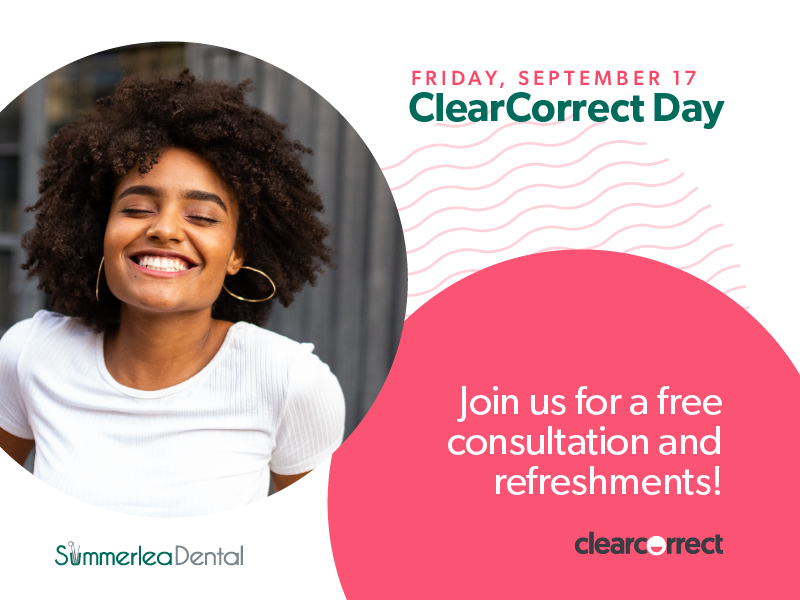 BOOK YOUR SPOT.  LIMITED AVAILABILITY Your journey to a straighter smile starts now. Join us at Summerlea Dental on Friday, September 17, 2021, for ClearCorrect Day. Our team will be offering complimentary ClearCorrect consultations, scans, snacks, and refreshments all day long. Book Your Complimentary Consult – Save your spot: mobilebooking.summerleadental.com Learn More about how ClearCorrect…