Implant Healing Cap 2 Week Followup
The upper left bicuspid was extracted and an implant was placed at the time of surgery. The patient presented 3 months later to have an impression made. At his appointment I uncovered the implant by making a small incision in the gum. An appropriate sized healing cap was placed on the implant. This is left to heal over a 2 week period.
Now, 2 weeks later, the patient presents for an impression. The healing cap is removed and an impression positioner is placed. Then an impression of the area is taken with a putty like material. Immediately after the impression is taken the healing cap is placed back on the implant. It is important to be quick as we do not want the tissue to collapse.
The image on the left is after the healing cap is placed for the first time. The images below were taken 2 weeks after the healing cap. The photo on the left is with the healing cap in place and the photo on the right is with the healing cap removed. No freezing was required for this visit.
Dr. Jomha recently had the opportunity to travel to Carlsbad, California to train at the ZimVie Institute. As a practitioner who places implants, he was eager to learn advanced techniques in order to provide the best possible care for his patients. During the course, Dr. Jomha and his colleagues learned how to place and restore…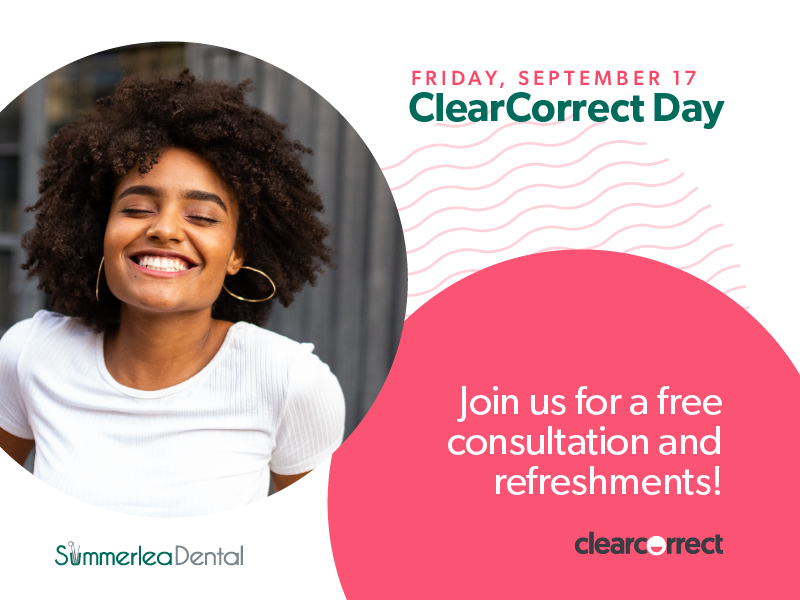 BOOK YOUR SPOT.  LIMITED AVAILABILITY Your journey to a straighter smile starts now. Join us at Summerlea Dental on Friday, September 17, 2021, for ClearCorrect Day. Our team will be offering complimentary ClearCorrect consultations, scans, snacks, and refreshments all day long. Book Your Complimentary Consult – Save your spot: mobilebooking.summerleadental.com Learn More about how ClearCorrect…