Keep Your Teeth Healthy During the Holidays
The holiday season is upon us and with Thanksgiving already come and gone, it's time to start thinking about Christmas. Many of us go to several places to visit friends and family during the holidays, and most of these parties involve eating tons of food. Most of the food isn't very healthy, but hey, it's the holidays! With all the sweets and sugar filled desserts your teeth are coming into contact with, it's imperative that we take extra precautions to take care of our teeth.
1. Prepare for Trips
With all of those family get-togethers most of us have tons of travelling to do. Anytime you travel you should have everything you need with you to take care of your teeth. We recommend putting together a dental preparedness pack. Put a toothbrush, toothpaste, a roll of floss, or floss picks together in a small bag. Take this with you during your holiday travels and you will be prepared just in case you end up spending the night.
2. Eating Meals= Extra Brushing
Since you know that you will be eating more than you typically do, you want to make sure that you brush your teeth after every meal, especially sugar filled ones. If you put together a dental pack, as suggested in the previous tip, you will be able to brush your teeth after every meal and this can go a long way in taking care of your teeth.
3. Cut Back on the Sweets
The best way to prevent sweets from damaging your teeth during the holidays is to cut back on how much of them you eat. Now we aren't saying you can't eat any sweets at all, it is the holidays after all, but try to cut back on how much you eat.
4. Remember Your Vitamins
Just because it's a special time of the year for celebrating and eating more than we should, does not mean that you should not get enough vitamins and minerals in your diet. If you're going to be eating more junk foods than usual, make sure to take a complete vitamin every day. Look for brands that have a complete amount of your daily vitamin intake that is required to keep yourself healthy.
Dr. Jomha recently had the opportunity to travel to Carlsbad, California to train at the ZimVie Institute. As a practitioner who places implants, he was eager to learn advanced techniques in order to provide the best possible care for his patients. During the course, Dr. Jomha and his colleagues learned how to place and restore…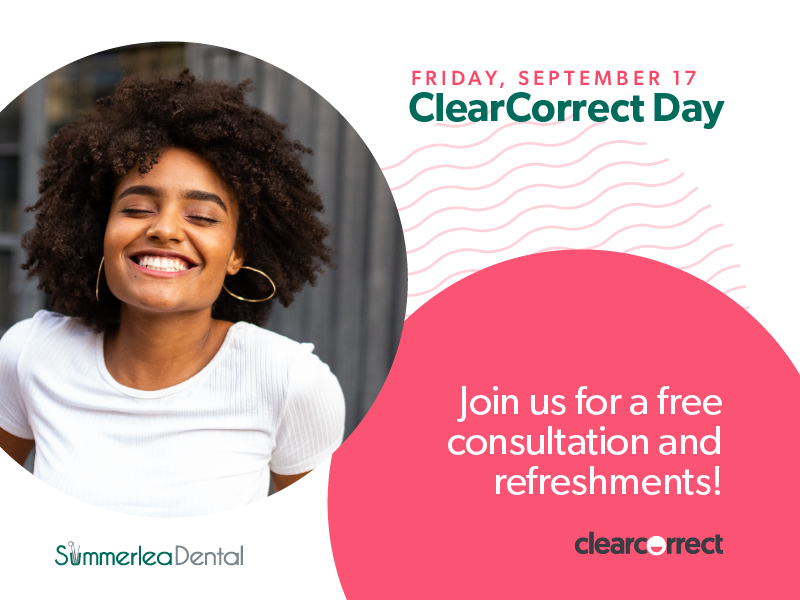 BOOK YOUR SPOT.  LIMITED AVAILABILITY Your journey to a straighter smile starts now. Join us at Summerlea Dental on Friday, September 17, 2021, for ClearCorrect Day. Our team will be offering complimentary ClearCorrect consultations, scans, snacks, and refreshments all day long. Book Your Complimentary Consult – Save your spot: mobilebooking.summerleadental.com Learn More about how ClearCorrect…