Outrageous Tooth Trends: Teeth Tattoos
Did you know your dentist could also be moonlighting as a tattoo artist?
Because human beings won't ever be happy until every inch of the body is tattoo-able, we're here to introduce the latest and greatest in tattooing trends: the tooth tattoo.
And while teeth tattoos aren't exactly new – the first one was performed about 20 years ago – they're growing in popularity. Some people have even dubbed them 'tattooths'. Teeth tattoos are virtually painless and pretty easy to get, too. Teeth tattoos can cost between $75 and $200 U.S. dollars, but the price can vary depending on how many colours are used and how intricate the design is.
One important difference, though: teeth tattoos are done in the dentist's chair, not a tattoo parlour. And they can only be applied to teeth that require a crown or cap – not your permanent teeth.
First, your dentist will take an impression of the tooth which is to be 'tattooed'. This creates a mould. The mould is then sent to a lab where the design is added and the crown is fired in an oven. Your dentist will then fit your tooth with the tattooed crown, which is placed over your natural tooth. This makes tattooths removable and interchangeable – the perfect fashion accessory! Your dentist can remove your tattooth at any time or replace it with a new one to change up your look. To remove a tattooth completely, your dentist can sand the crown down until the design disappears.
Some of the most common tattooths are logos, initials, short phrase or characters.
If you do get a tooth tattoo, be prepared to hear people constantly point out that you've got something in your teeth.
By: Amanda Blakeney
Dr. Jomha recently had the opportunity to travel to Carlsbad, California to train at the ZimVie Institute. As a practitioner who places implants, he was eager to learn advanced techniques in order to provide the best possible care for his patients. During the course, Dr. Jomha and his colleagues learned how to place and restore…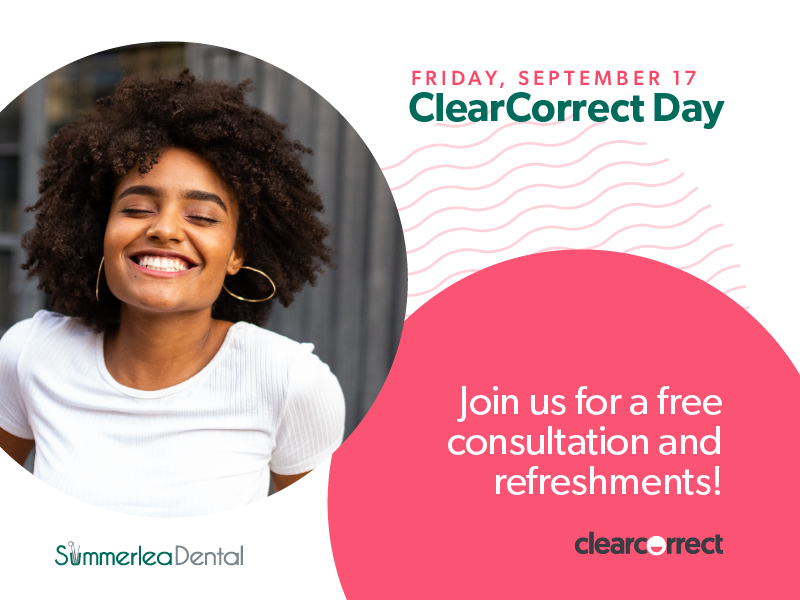 BOOK YOUR SPOT.  LIMITED AVAILABILITY Your journey to a straighter smile starts now. Join us at Summerlea Dental on Friday, September 17, 2021, for ClearCorrect Day. Our team will be offering complimentary ClearCorrect consultations, scans, snacks, and refreshments all day long. Book Your Complimentary Consult – Save your spot: mobilebooking.summerleadental.com Learn More about how ClearCorrect…