Permanent Teeth Growing Under Baby Teeth
It alarms a number of parents when they see permanent teeth growing under baby teeth. It really confuses them that, aren't the permanent teeth supposed to grow up after the baby teeth have fallen?
Usually, as the permanent teeth outgrow a little, the bases of the milk teeth loosen and the baby tooth falls out. It permits the new tooth to erupt out of the gum. While sometimes, the baby teeth is not exactly ready to fall out and the permanent teeth comes directly behind, leaving a condition which is known as 'lingually erupting mandibular incisors' or commonly known as 'shark teeth' or just as we are calling it 'permanent teeth coming behind baby teeth'.
Shark teeth can grow about anytime in any of the spaces of a tooth in a child, usually when two stages of development in a child are taking place. The first stage is when a child is around age 6, when the lower front teeth typically are about to outgrow. The second is around age 11, when the upper back molars show up.
If the child doesn't have enough space for the permanent teeth, then it may not come in straight up under the baby tooth. Actually when there is loads of room, the new tooth will most likely be unable to break down the milk tooth's root quick enough. It then takes the easy way out, which is to come in behind the child's baby tooth. That implies there is a considerable amount of child's tooth root left and that nothing would be really pushing the tooth. At times, even after the baby tooth has been removed or fallen out by itself, there isn't much space created for the new tooth. In such a case the dentist takes out a procedure, known as disking.
In a situation when the permanent tooth is coming up and the baby tooth hasn't exactly loosened up, then you should definitely take your child to the dentist who would obviously look into the problem and provide you with a prescription good enough to help your child with the irritation he/she is going through. If the baby tooth has figuratively loosened up, making space for the new permanent tooth, then you really don't have to worry.
Dr. Jomha recently had the opportunity to travel to Carlsbad, California to train at the ZimVie Institute. As a practitioner who places implants, he was eager to learn advanced techniques in order to provide the best possible care for his patients. During the course, Dr. Jomha and his colleagues learned how to place and restore…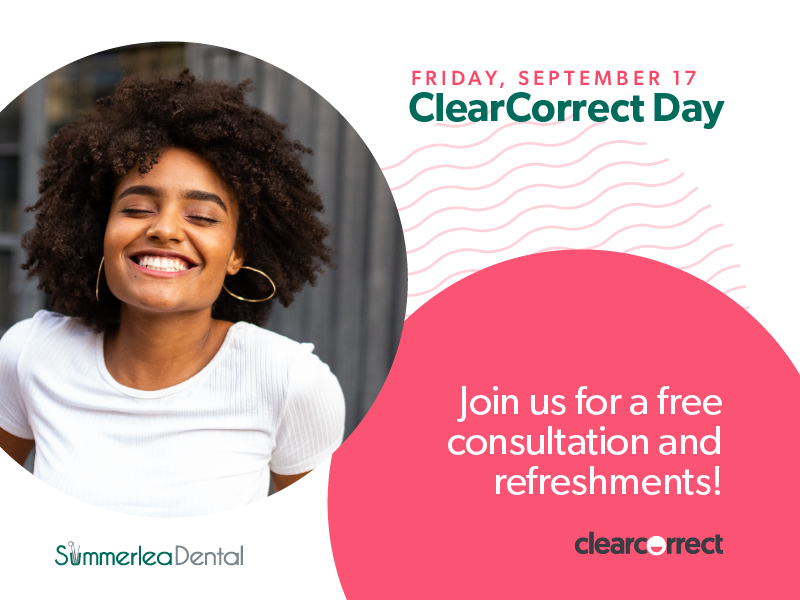 BOOK YOUR SPOT.  LIMITED AVAILABILITY Your journey to a straighter smile starts now. Join us at Summerlea Dental on Friday, September 17, 2021, for ClearCorrect Day. Our team will be offering complimentary ClearCorrect consultations, scans, snacks, and refreshments all day long. Book Your Complimentary Consult – Save your spot: mobilebooking.summerleadental.com Learn More about how ClearCorrect…