Post Extraction Care and Tips
After you undergo a tooth extraction in a dental office, the dental surgeon always gives you certain post extraction instructions. The reason behind these important suggestions is to have a comfortable healing process without any chances of the occurrence of complications following surgery.
We advise you to follow these tips after you undergo tooth removal process,
Ice your face or cheek (side of extraction) 15min on and 15min off for the first 1 – 1.5 hours after extraction.  This helps reduce pain and swelling.  If you wait for swelling to come on, the ice will no longer be effective.
Ensure to keep pressure over the gauze pad or cotton pack placed over the extraction socket by biting down on it for at least half an hour,
For pain or discomfort, take a mild analgesic. Do not use heavy doses of medication,
Avoid spitting vigorously after tooth removal for a few days,
Avoid smoking after tooth extraction for a few days,
Try to avoid sucking on a straw for at least three days,
Eat only soft, cold and non-spicy food following a few days after surgery. Try to avoid hot and spicy stuff,
Restrict your activities for some time after surgery and try to get some rest,
Vigorous rinsing or touching the area of surgery should be avoided at every cost. This can cause dislodgment of the healing clot and may initiate bleeding from the wound,
After 24 hours of surgery, use a warm water saline rinse 2-3 times a day to flush out any food debris and particles from the area of surgery. It has also a soothing and antibacterial effect,
A certain amount of bleeding is a common occurrence following surgery. Do not worry in such situation. However if persistent bleeding occurs, bite on a wet tea bag.
If you have any problems or concerns, please text or call the emergency number that was given to you at Summerlea Dental after your extraction.
Dr. Jomha recently had the opportunity to travel to Carlsbad, California to train at the ZimVie Institute. As a practitioner who places implants, he was eager to learn advanced techniques in order to provide the best possible care for his patients. During the course, Dr. Jomha and his colleagues learned how to place and restore…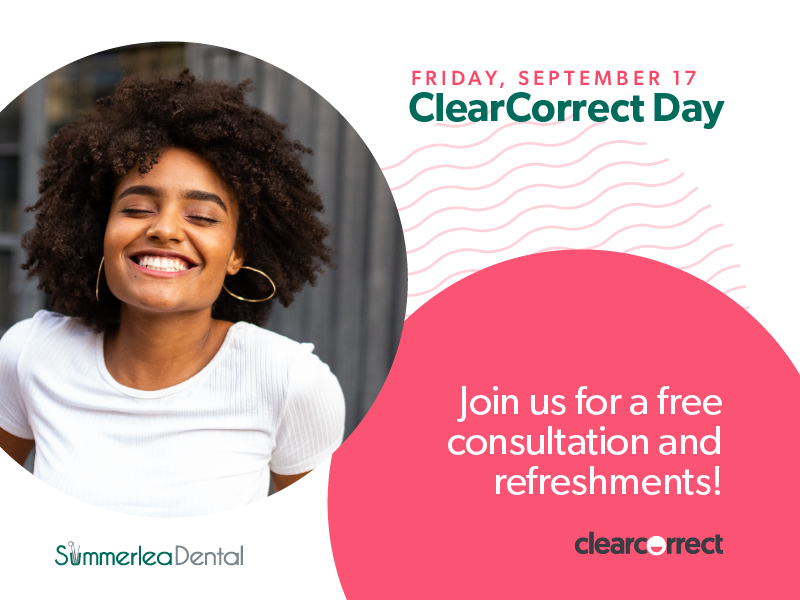 BOOK YOUR SPOT.  LIMITED AVAILABILITY Your journey to a straighter smile starts now. Join us at Summerlea Dental on Friday, September 17, 2021, for ClearCorrect Day. Our team will be offering complimentary ClearCorrect consultations, scans, snacks, and refreshments all day long. Book Your Complimentary Consult – Save your spot: mobilebooking.summerleadental.com Learn More about how ClearCorrect…