Taking Care of your Toothbrush
In some ways, taking care of your toothbrush is just as important as taking care of your teeth. This is, of course, because your toothbrush is the most important tool in your oral health routine.
You may think that the best technique for keeping germs off your toothbrush is to buy a toothbrush cap for it. Wrong! The best breeding ground for bacteria is in a moist environment which is the exact environment you are creating when you place that cap on your toothbrush. The best way to store your toothbrush is simple: upright and uncapped. This allows your toothbrush to air dry between each use. Just be sure to rinse it well with tap water before storing it away.
Once you put your toothbrush away, you will also want to ensure that it is not touching anyone else's toothbrush if you have more than one in a cup. This goes similarly with another, perhaps obvious, rule: do not share toothbrushes! I know, you're probably thinking "Gross! I would never!" but some people are not aware of how many germs are on someone's toothbrush. Viruses or bacteria from an ill person's mouth (i.e. someone with a cold or flu) can survive on their toothbrush for weeks, so it is a very easy way to spread infection.
Finally, be sure to replace your toothbrush every three to four months. This is not an exact timeframe; your toothbrush could require replacement even sooner. You will notice if the bristles are becoming frayed or worn out that it is now time to replace your toothbrush. Some brushes on the market today even have "indicator bristles" which fade in colour to let you know when it's time to replace (which could be helpful if you're a little forgetful).
Following these techniques will ensure that you take the best care of your toothbrush and, in return, the best care of your teeth!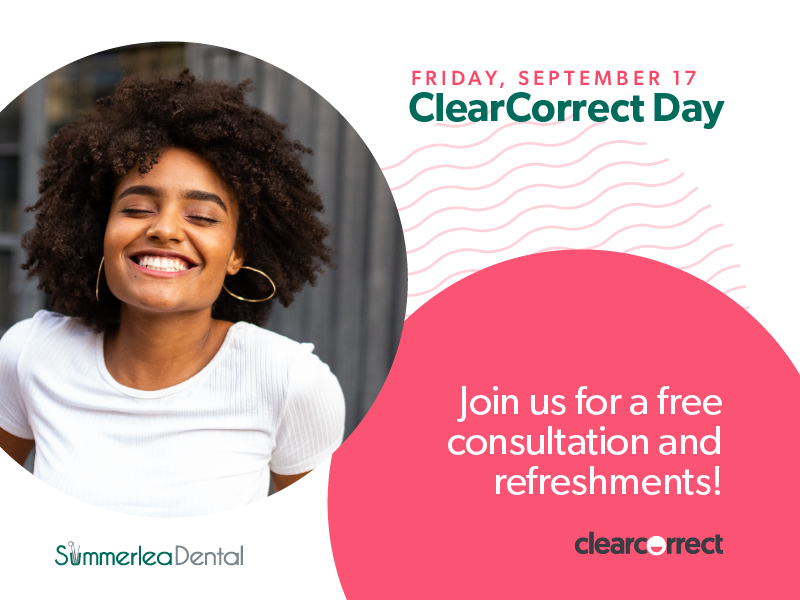 BOOK YOUR SPOT.  LIMITED AVAILABILITY Your journey to a straighter smile starts now. Join us at Summerlea Dental on Friday, September 17, 2021, for ClearCorrect Day. Our team will be offering complimentary ClearCorrect consultations, scans, snacks, and refreshments all day long. Book Your Complimentary Consult – Save your spot: mobilebooking.summerleadental.com Learn More about how ClearCorrect…
So, Your Dentist Says You Need a Crown First off — DON'T PANIC! Your dentist isn't trying to ply more money out of your pocket, he/she is legitimately trying to protect your teeth to ensure you have long lasting, structurally sound chompers. But what ARE crowns, and why do you need one? …