It can happen to anyone. Your teeth aren't so straight, maybe a little crooked or they're off set in some way which can mean only one thing — braces! And what about braces and teenagers? These young people are a handful at the best of times but with braces? The world may potentially end!
Getting your kids through this trying time is all you can really do and here's how you can help.
Take a painkiller. Nothing too strong, acetaminophen, ibuprofen or acetylsalicylic acid will do just fine. Do this one to two hours before going to the dentist, it helps to ease the pain.
Ask the dentist for plenty of dental wax. Definitely will help with any irritation the braces may cause to your mouth, like the inside of cheeks.
Eat plenty of soft foods. Soup, noodles, and mashed potatoes — don't even try eating hard foods because it will hurt.
Drink plenty of fluids, such as water. Keep sugary drinks to a minimum or not at all — as your teeth will be sensitive, sugar won't help them.
Wash your mouth out with mouthwash or salted water. Do this at least three to four times a day or after eating. Do not chance brushing your teeth for the first little bit because your gums will be sensitive.
Maintain your braces. Just because your teeth are covered up doesn't mean your oral hygiene routine needs to take a hit. When your teeth become not as sensitive, brush your teeth like normal. If you use an electric toothbrush, don't brush with it at full strength. It is also important to make sure that only the bristles touch only the braces, as other parts can damage the braces or loosen them.
Do not use baking soda or anything like that to make your teeth white while having braces as it will erode the glue used to stick on the brackets on your teeth.
Consider buying a soft toothbrush. If your teeth really hurt after having a check up to change the metal bar, buy a very soft toothbrush and brush your gums gently as you don't want to make the pain worse.
Get some sleep. As soon as you get home, try to go to sleep. It helps your mind stop thinking about your braces, which eases the pain and also helps if you try to eat something, the pain would be less.
Dr. Jomha recently had the opportunity to travel to Carlsbad, California to train at the ZimVie Institute. As a practitioner who places implants, he was eager to learn advanced techniques in order to provide the best possible care for his patients. During the course, Dr. Jomha and his colleagues learned how to place and restore…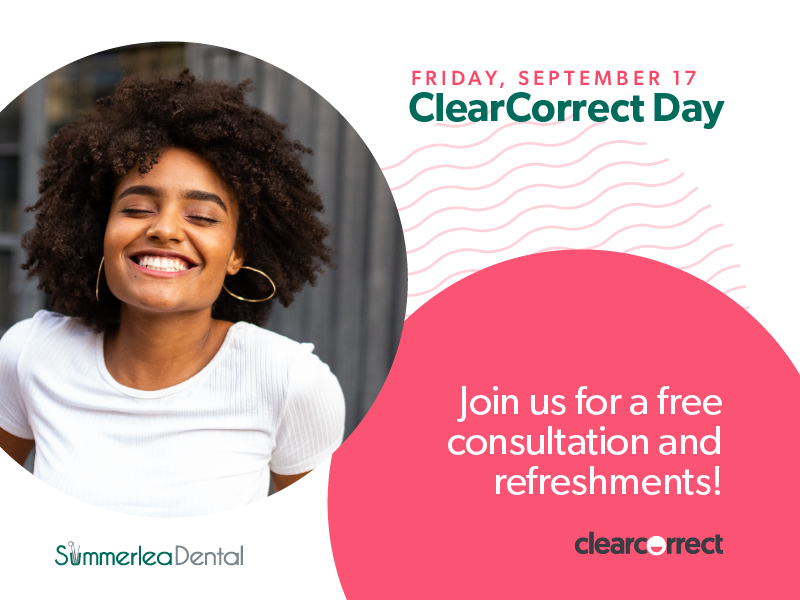 BOOK YOUR SPOT.  LIMITED AVAILABILITY Your journey to a straighter smile starts now. Join us at Summerlea Dental on Friday, September 17, 2021, for ClearCorrect Day. Our team will be offering complimentary ClearCorrect consultations, scans, snacks, and refreshments all day long. Book Your Complimentary Consult – Save your spot: mobilebooking.summerleadental.com Learn More about how ClearCorrect…