Everyone has teeth, or has had teeth at one point, and all you have to do is brush and floss. But there's so many different types of toothpaste available — which is the best one for you? Every mouth is different and no toothpaste can address the needs of every individual person, which is why there are so many to choose from. Only you can decide what will work best for you but if you're not sure, consult with your dentist first.
Tartar control toothpaste is for those who have trouble with the buildup of tartar on your teeth and gums. Tartar is basically the plaque that wasn't removed from the teeth and has now hardened onto them. If too much tartar builds up under your gums, it is a potential danger of gum disease.
Baking soda toothpaste is great for effectively removing any surface stains. It will also help reduce gum irritation and pain and is a flavour option to the standard mint.
Smoker's toothpaste is specially designed to remove nicotine and tar stains from your teeth as well as bad breath caused by smoking.
Sensitive teeth toothpaste is if you experience sharp pain when consuming hot or cold foods and drinks. It's active ingredients will help desensitize the nerve endings and reduce tooth sensitivity. They are also less abrasive and designed to be gentle to your teeth and gums.
Teeth whitening toothpaste…whitens teeth. But do they really whiten teeth? Most whitening toothpastes contain hydrogen peroxide or calcium peroxide and are both highly abrasive. That is why dentists consider many of them too harsh for teeth and the constant use of this type might cause tooth sensitivity.
Kids' toothpaste exists because children aren't big fans of mint or baking soda flavour. You can find many fruit flavoured types of toothpaste that your child will like and they contain less fluoride because fluoride can cause stains on developing adult teeth.
Dr. Jomha recently had the opportunity to travel to Carlsbad, California to train at the ZimVie Institute. As a practitioner who places implants, he was eager to learn advanced techniques in order to provide the best possible care for his patients. During the course, Dr. Jomha and his colleagues learned how to place and restore…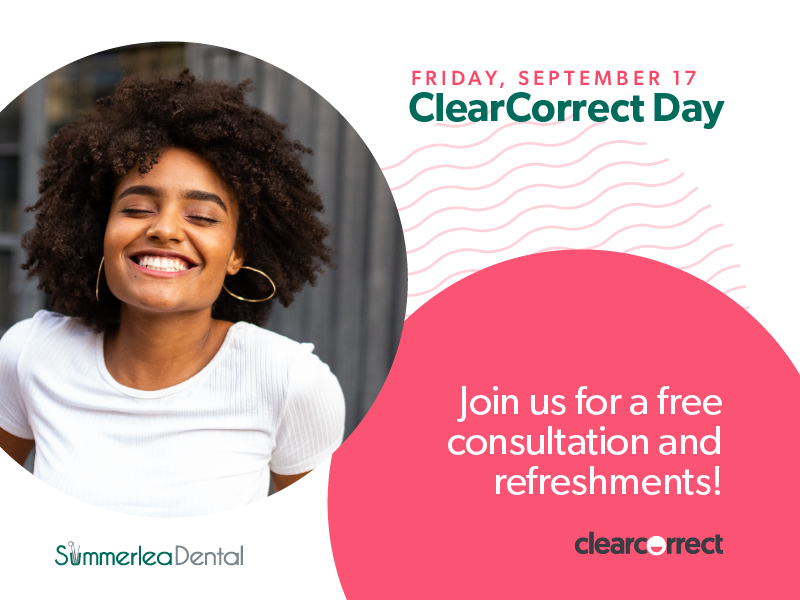 BOOK YOUR SPOT.  LIMITED AVAILABILITY Your journey to a straighter smile starts now. Join us at Summerlea Dental on Friday, September 17, 2021, for ClearCorrect Day. Our team will be offering complimentary ClearCorrect consultations, scans, snacks, and refreshments all day long. Book Your Complimentary Consult – Save your spot: mobilebooking.summerleadental.com Learn More about how ClearCorrect…