Tongue Piercing: The Effect on Teeth and Gums
I see patient after patient with tongue piercings.  Although they may "look cool" I advised to all my patients to remove them.  Tongue piercings are directly related to oral problems.  The two most common adverse effects a tongue piercing may cause are periodontal defect or trauma to teeth.  It is also possible to have an infection around the piercing itself.
Below are two pictures of two different patients.  The pictures are of the lower bottom teeth, viewing from the tongue side.  The photo on the left is of a patient who has only been wearing the piercing for a few months.  The photo on the right is of a patient who has been wearing the piercing for almost 3 years.   The tooth is loosing gum/bone support and as a result of this the tooth may be lost early.  I will re-evaluate once the patient removes their piercing and the patient will need to have periodontal surgery to correct this.
Update
Dr. Jomha recently had the opportunity to travel to Carlsbad, California to train at the ZimVie Institute. As a practitioner who places implants, he was eager to learn advanced techniques in order to provide the best possible care for his patients. During the course, Dr. Jomha and his colleagues learned how to place and restore…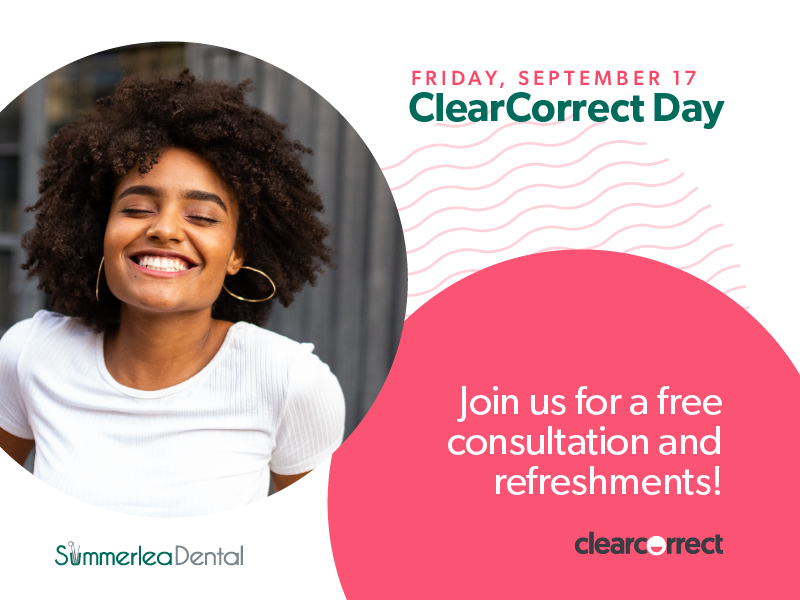 BOOK YOUR SPOT.  LIMITED AVAILABILITY Your journey to a straighter smile starts now. Join us at Summerlea Dental on Friday, September 17, 2021, for ClearCorrect Day. Our team will be offering complimentary ClearCorrect consultations, scans, snacks, and refreshments all day long. Book Your Complimentary Consult – Save your spot: mobilebooking.summerleadental.com Learn More about how ClearCorrect…