Tooth Battles of Nature: The Triggerfish versus the Payara
You might think some of the world's most terrifying animal teeth are found in the jungle. While this might be true, the ocean is home to some of the strangest teeth in the animal kingdom.
Take the Triggerfish, for example. Triggerfish often look cute and cartoonish in nature, but don't let that fool you – their bite can do some serious damage. Triggerfish are brightly coloured fish with extremely powerful teeth and jaws used to crack open the shells of crustaceans. Be especially careful around the Titan Triggerfish and the Picasso Triggerfish, who are known to attack aggressively with their pointed teeth. Another type of Triggerfish, the Red-Toothed Triggerfish, gets its name from – you guessed it – its pointed red fangs. Triggerfish are known to be territorial, especially during mating season, and can attack divers who come too close to their cone-shaped nests. If the Triggerfish teaches me anything, it's that cute and colourful things can also be the stuff of nightmares.
Speaking of nightmares, did you know that vampires are real? The Payara is another fish you'll probably want to stay far away from. Sometimes known as a "saber tooth barracuda" or a "vampire fish", their teeth will definitely haunt your dreams. These frightening little guys have two long fangs protruding from their lower jaw which are used to impale their prey. Their fangs can be anywhere from 4 to 6 inches long, and they have dozens of other razor-sharp pointed teeth. They are known to be extremely aggressive, impaling their prey in a matter of seconds. A Payara itself can grow to be over 40 pounds.  Payara are silver in colour, and live mostly in the Amazon Basin. These are not the kind of fish you want to get too close to.
Who would win in an epic tooth battle of nature: the cute but aggressive Triggerfish, or the terrifying vampire Payara?
By: Amanda Blakeney
Dr. Jomha recently had the opportunity to travel to Carlsbad, California to train at the ZimVie Institute. As a practitioner who places implants, he was eager to learn advanced techniques in order to provide the best possible care for his patients. During the course, Dr. Jomha and his colleagues learned how to place and restore…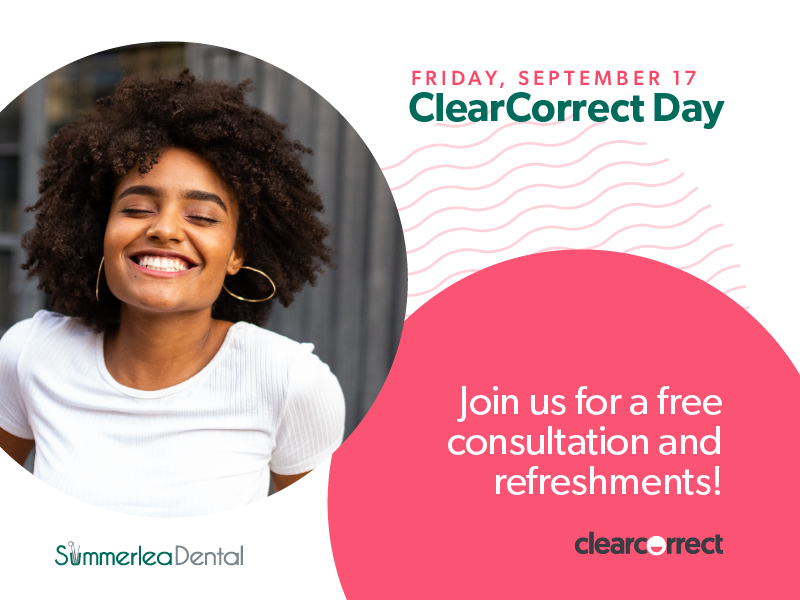 BOOK YOUR SPOT.  LIMITED AVAILABILITY Your journey to a straighter smile starts now. Join us at Summerlea Dental on Friday, September 17, 2021, for ClearCorrect Day. Our team will be offering complimentary ClearCorrect consultations, scans, snacks, and refreshments all day long. Book Your Complimentary Consult – Save your spot: mobilebooking.summerleadental.com Learn More about how ClearCorrect…