Untreated Cavity Before and After X-Rays
This patient presented in October of 2010 for a check up and cleaning.  The patient does not brush on a regular basis.  There are medium sized cavities on many of his teeth.  Below is an xray of the cavities.  The cavities are the darker shadows outlines in red.
The patient wanted to wait until the summer to have fillings done.  He got busy and we did not see him until May of 2012.  Below is the xray of the same teeth.  Notice that the dark shadows have gotten bigger. The tooth of the top aches on its own.  It Needs to be root canaled.
Dr. Jomha recently had the opportunity to travel to Carlsbad, California to train at the ZimVie Institute. As a practitioner who places implants, he was eager to learn advanced techniques in order to provide the best possible care for his patients. During the course, Dr. Jomha and his colleagues learned how to place and restore…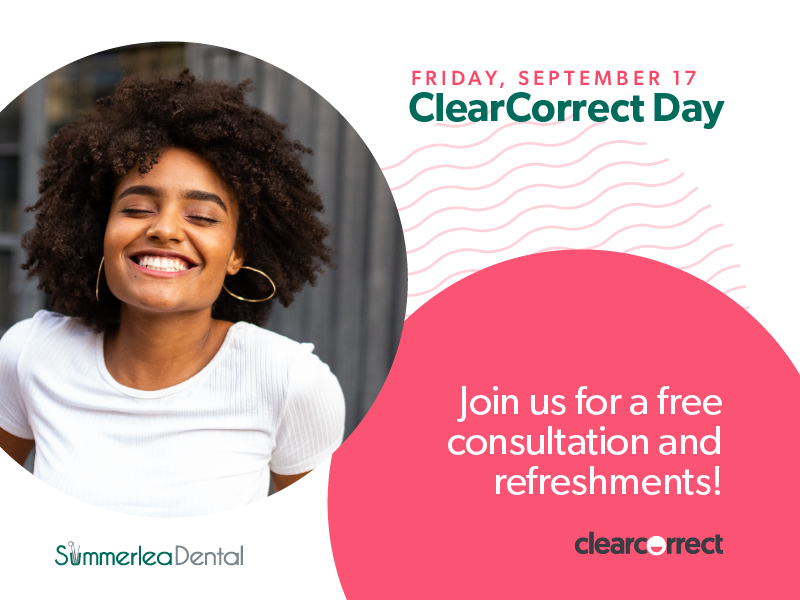 BOOK YOUR SPOT.  LIMITED AVAILABILITY Your journey to a straighter smile starts now. Join us at Summerlea Dental on Friday, September 17, 2021, for ClearCorrect Day. Our team will be offering complimentary ClearCorrect consultations, scans, snacks, and refreshments all day long. Book Your Complimentary Consult – Save your spot: mobilebooking.summerleadental.com Learn More about how ClearCorrect…