Arguments For Dental Implants
Dental implants are one of the most innovative developments in dental technology. A dental implant is an artificial substitute for a tooth root which is surgically placed within the alveolar bone of the jaw. They are gaining popularity worldwide because of their numerous benefits over other tooth replacement techniques. The main factor responsible for the success of dental implants is osseo-integration (the taking up of implant by the alveolar bone). If the level of osseo-integration achieved is optimal, they may last for a lifetime.
The major advantages of dental implants are as follows-
The dental implants are a great choice of restoration for those who have a keen aesthetic sense. The implants give the appearance of growing directly from the gums like a natural tooth. The crown or bridge is placed on the implants and can be coloured according to the shade of the adjacent teeth.
Functionally, dental implants are great. They function just like a natural tooth. The biting or chewing efficiency is very high when compared to dentures.
There is no harm to the neighbouring teeth. Dental implants do not impose undue stresses on the neighbouring teeth. In case of other fixed partial or removable partial denture, there is a concentration of chewing forces on adjacent teeth. Once a tooth is pulled out, the space should not be left unrestored. The remaining teeth move into the empty space leading to a change in the biting plane and occlusion. Dental implants prevent such problems from occurring.
The unmatched comfort that dental implants provide is one of the main reasons for their gaining popularity. There is no need to be worried about the artificial teeth popping down while opening the mouth or chewing. Those who have got dental implants have experienced an increase in their level of confidence and an improvement in their quality of life after getting dental implants done.
Even though dental implants are somewhat expensive, they last for a long time due to their durable nature. Due to the above mentioned reasons, dental implants have become the best tooth replacement for most people.
Dr. Jomha recently had the opportunity to travel to Carlsbad, California to train at the ZimVie Institute. As a practitioner who places implants, he was eager to learn advanced techniques in order to provide the best possible care for his patients. During the course, Dr. Jomha and his colleagues learned how to place and restore…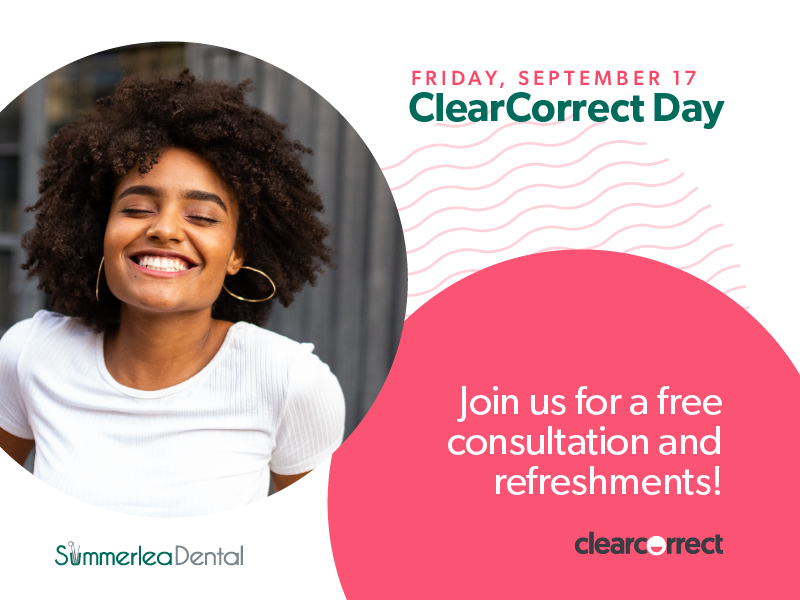 BOOK YOUR SPOT.  LIMITED AVAILABILITY Your journey to a straighter smile starts now. Join us at Summerlea Dental on Friday, September 17, 2021, for ClearCorrect Day. Our team will be offering complimentary ClearCorrect consultations, scans, snacks, and refreshments all day long. Book Your Complimentary Consult – Save your spot: mobilebooking.summerleadental.com Learn More about how ClearCorrect…