Why You Need to Get Your Kids to the Dentist
A study out of Toronto has shown less than one percent of children under the age of 1 have received dental care and the longer it takes for that first dental visit the more likely they will have cavities. Researchers from St. Michael's Hospital and the Hospital for Sick Children in Toronto analysed data on the dental care of 2,505 kids. The goal of the study was to identify factors, both physical and environmental, associated with kids not receiving care. What they found was among healthy urban kids, the most susceptible to cavities were least likely to have been to a dentist.
The study found three factors that seemed to play a role in kids never seeing their dentist — low family income, higher quantity of sweetened drinks and more use of bottles as a baby. Not surprisingly, they were also the same kids who had to get treatment for cavities later in childhood.
The main takeaway the researchers hope comes from the study is the need for publicly funded universal early preventative dental care.  The authors also not the importance it is for pediatricians and doctors caring for families to promote dental care in early childhood.
The authors state the children in the study had seen doctors or pediatricians at a young age so it shouldn't be too much of a leap to seeing a dentist too. The biggest hurdle would be cost and that is why the report recommend a publicly funded plan to make it easier for those most at risk, low income kids, to get the help they need.
Dr. Jomha recently had the opportunity to travel to Carlsbad, California to train at the ZimVie Institute. As a practitioner who places implants, he was eager to learn advanced techniques in order to provide the best possible care for his patients. During the course, Dr. Jomha and his colleagues learned how to place and restore…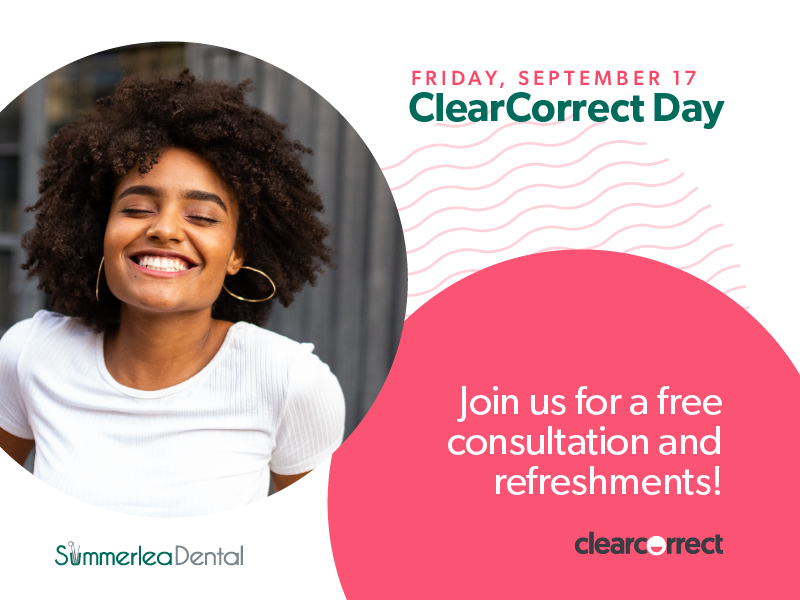 BOOK YOUR SPOT.  LIMITED AVAILABILITY Your journey to a straighter smile starts now. Join us at Summerlea Dental on Friday, September 17, 2021, for ClearCorrect Day. Our team will be offering complimentary ClearCorrect consultations, scans, snacks, and refreshments all day long. Book Your Complimentary Consult – Save your spot: mobilebooking.summerleadental.com Learn More about how ClearCorrect…